Greetings hunters! 
It's hard to believe that five years ago today, theHunter: Call of the Wild was released on Steam. It's been an incredible journey so far, and we want to take this opportunity to thank our dedicated players and communities around the world for sharing it with us.
When we started discussing a potential sequel (ish) to theHunter Classic, which is in its thirteenth year now and continues to engage a passionate player base, we knew that we wanted to create a more accessible hunting game with even greater immersion. Our ambition was to build on the core experience that made the original so well-received, while pushing the franchise forward with innovative new features and gameplay for a broader audience of gamers to enjoy. 
Active development on the game started around two years before the PC release. The team faced quite a few technical challenges initially. Many of the tools and technologies we worked with were brand-new at the time, including the engine which was an evolution of the technology that was used in Just Cause 3. While the potential production benefits were huge, this meant we had to learn and adapt to entirely new ways of working. It wasn't always easy, but we're so proud of our accomplishments and the game we created. 
Over the past five years, theHunter: Call of the Wild has evolved massively in shape and size; we have released eleven reserves with more than 700 square kilometers of open-world to discover, countless free and paid pieces of content, and numerous bug fixes and improvements. And this is just the start! Next week, we're officially kicking off 2022 with the release of the Modern Rifle Pack DLC, as well as a free fifth anniversary-themed revolver for all our players to enjoy. There are so many exciting things in the pipeline, and we can't wait to share more with you in the months to come. 
It goes without saying that we wouldn't be where we are today without you, our amazing players. There are now 2.5 million of you around the world, and more are joining every day! Your feedback, support, and dedication inspires us every day, and while we don't always get it right (European Rabbit, anyone?), you will continue to shape and influence development in the years to come. We're fortunate to have such a dedicated global community playing our game.
But before we sign off, what's a fifth anniversary celebration without a little "blast from the past"? We decided to venture deep down into the Expansive Worlds archive, and found a few pieces of original concept art that we hope you'll enjoy.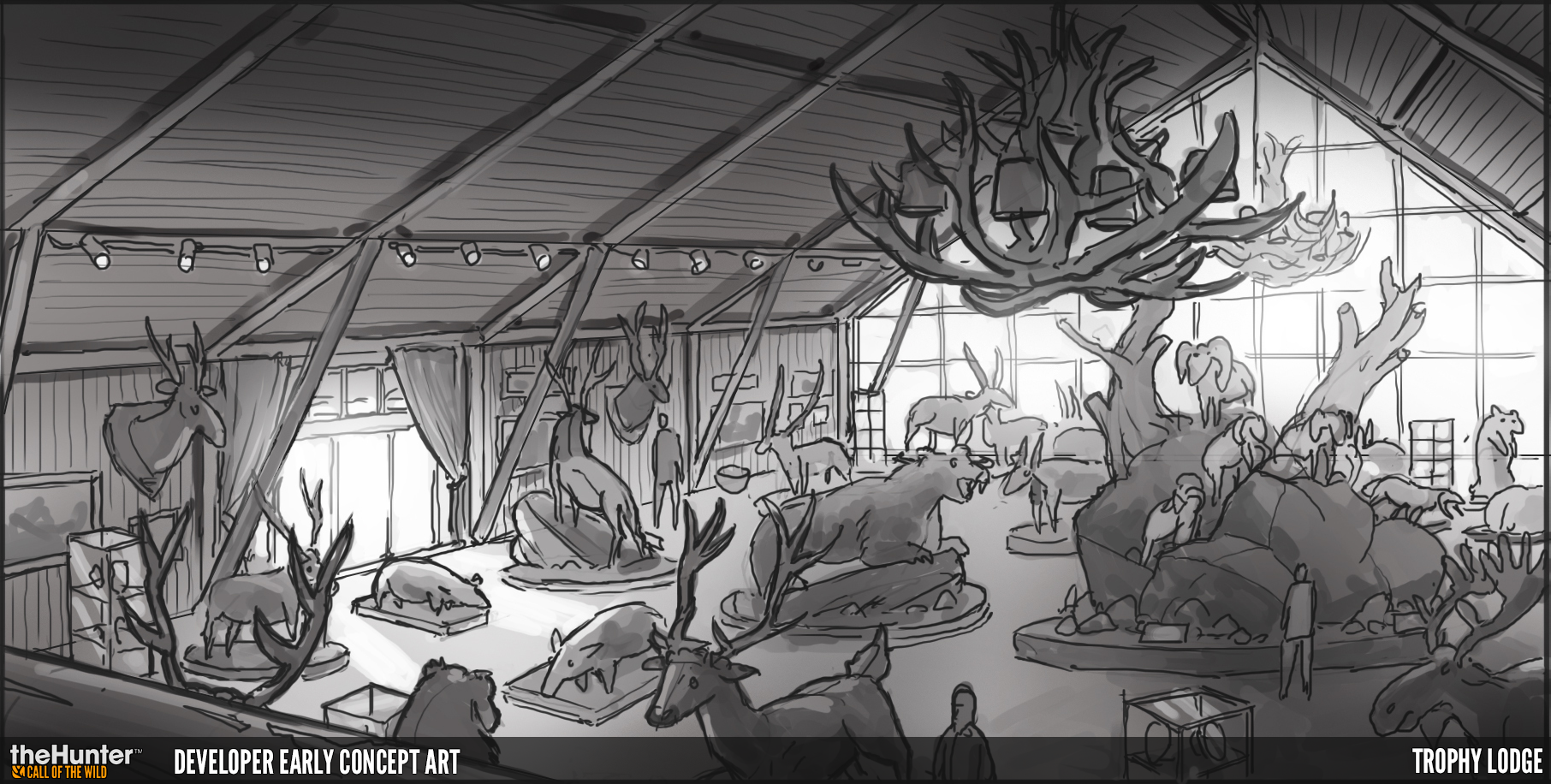 Early vision concept for the trophy room.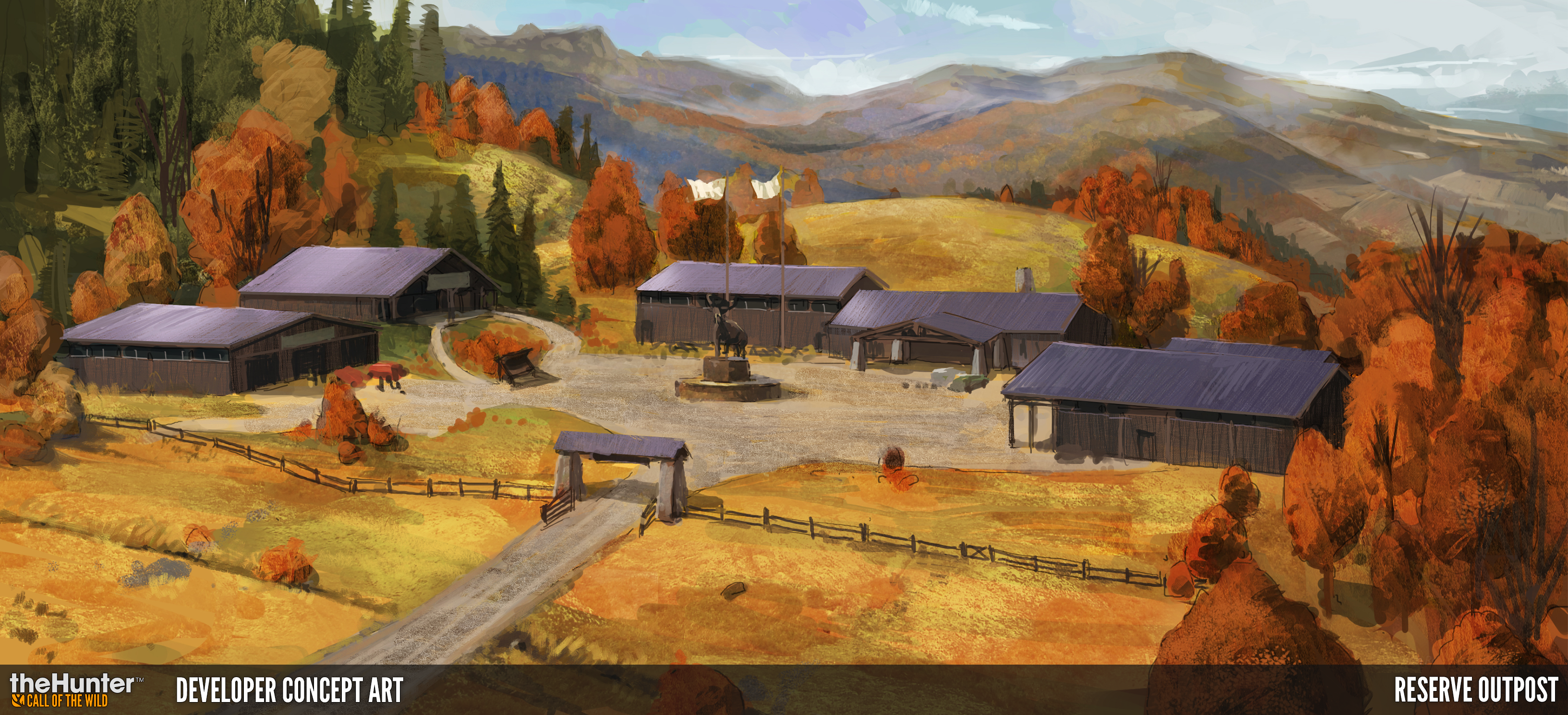 Early concept art showing a hunting reserve's general "home base" layout.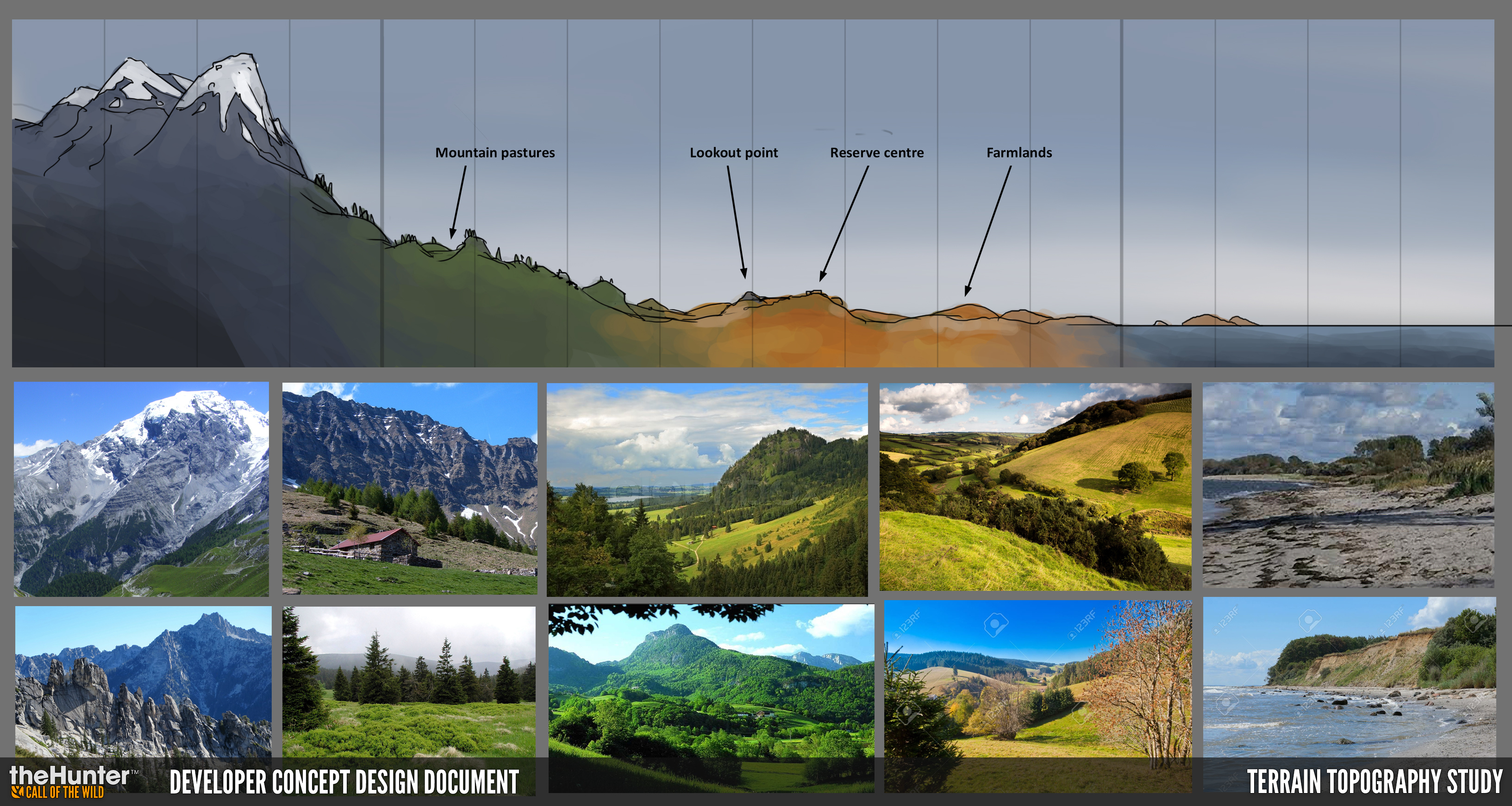 Terrain topography study for the Hirschfelden Hunting Reserve.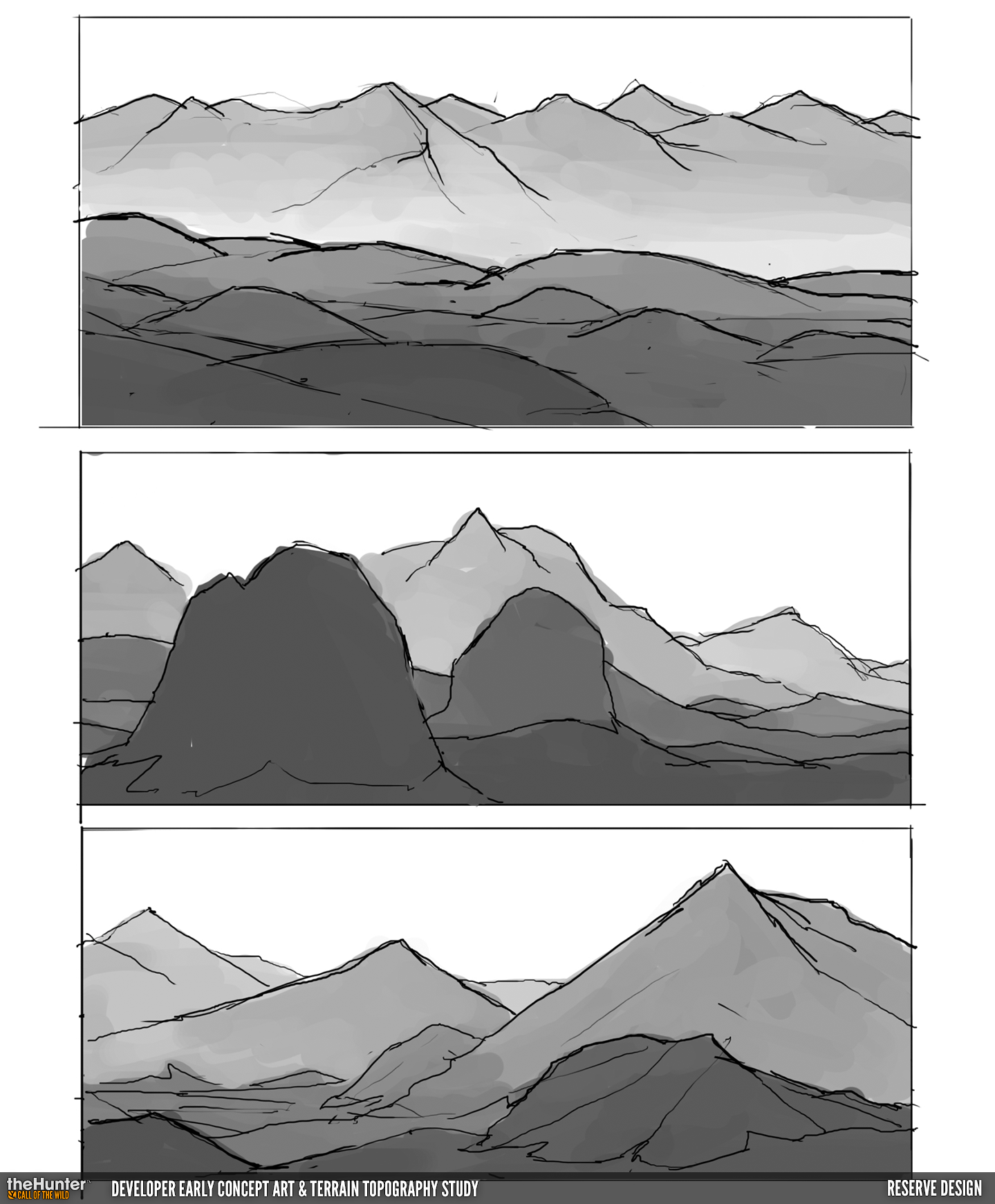 Hunting reserve topography study. Accentuating certain shapes and reducing others from real-life locations can help to enhance their individual character to make sure each hunting reserve feels like a unique place.
Thank you for five fantastic years!
Sincerely, 
The Call of the Wild team